LED Light Therapy for Beautiful Skin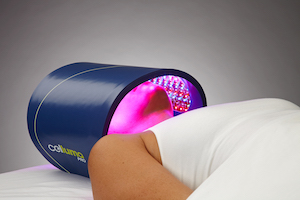 We now offer LED low level light therapy as an innovative way to help with anti-aging, acne, and pain. Our Celluma Pro LED panel is a FDA cleared, award-winning device proven by science to improve cellular health and provide multiple skin benefits. Celluma Pro provides 3 different therapeutic treatments. The Anti-aging Program helps reduce fine lines and increase collagen production. The Acne Program helps to clear the skin by destroying acne causing bacteria. The Pain Management Program helps to increase micro-circulation to help tissues heal naturally. Celluma Pro can be easily integrated with your facial rejuvenation acupuncture or micro-needling treatment at our wellness center to provide optimal results for beautiful skin.
To find out more, take a look at the brochure and links below.
Celluma Pro LED panel brochure >>